Andrew McCracken Chiropractor
"Coming from beautiful New Zealand I am inspired everyday to give families their most empowering and unique healthcare experience"
your most empowering and unique healthcare experience
Welcome to your taste of New Zealand here in Düsseldorf. We are family focused and committed to giving the highest quality personal chiropractic care possible. Using the unique approach of New Zealand style Chiropractic we love seeing great results for our practice members and helping our community to thrive.
Our key focus in this visit is to to sit down with you and listen. We want figure out what your health goals are and how we can best help you achieve them.
​
Adults, Children and Babies usually consult our office with a specific problem or as a way to optimise their health.
Our Examination is different. We are looking very specifically to see how your spine and nervous system is functioning. We want to dive deep and find the cause of your problem.
​
We will examine your range of motion, balance, coordination, posture, neurological and spinal function.
You are unique, that is why we tailor our approach to fit your specific situation. In most cases we recommend a series of adjustment visits which are always followed by re-examinations to measure your great results.
​
Every visit we fine tune your personal adjustment plan, ensuring your fastest progress.
Grant
Dr Andrew has helped me so much. He cares about getting my body to heal better and that's what I like about him. He is honest and real about what it will take for me to reach my goals. Thanks. 5 stars!!
Irene
Nach einem Termin bei ihm fühlt sich mein Körper wie neugeboren an.
Ich kann ihn herzlich empfehlen!!!
In Deutschland habe ich lange nach jemandem mit seiner Erfahrung gesucht. Auch menschlich ist Andrew ein sehr netter Mensch.
Janine
Dr. Andrew McCracken hat mich in meiner Schwangerschaft und nach der Geburt unseres Sohnes hervorragend begleitet. Mit großem Fachwissen hat er mich aufgeklärt und die schmerzfreie Behandlung hat mir besonders zum Ende der Schwangerschaft sehr geholfen.
How do I know if NZ Chiropractic can help me and my family?
---
We will only know if we can help you after a consultation and comprehensive examination has been performed and the nature of your problem as been determined. If you or your child have a problem with your spine affecting your nervous system New Zealand Chiropractic will be perfect for you. In a situation where no problem is found, or our doctor determines you could benefit from another type of health care provider, you will be referred to them. Our goal is that you and your family have the right care that suits you.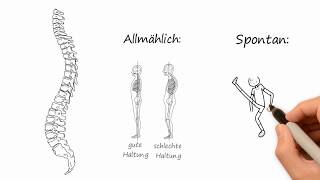 ---
What types of problems can you help me with?
---
Here is a list of some of the common reasons people consult our office and seek New Zealand Style Chiropractic: Babies After birth check, poor sleep, bloating, poor feeding, tension, discomfort, head staying on one side, crying, colic. Children Headaches, sports performance, growing pains, tight muscles, poor posture, hormonal imbalences, allergies. Adults Lack of energy, stress, poor sleep, mental fatigue, decreased vitality, digestive issues, high blood pressure, pregnancy challenges, headaches, muscle imbalences, joint pain, discomfort.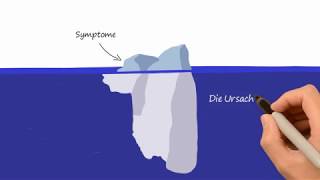 ---
I don't have any pain, can I still benefit from the NZ Chiropractic?
---
This may surprise you but 80% of our practice members use regular New Zealand Chiropractic Care not because they have a specific problem but because of other benefits they notice. Structural problems in the spine that cause nerve interference can effect you in ways you notice and in ways you don't. Some of the effects that most people don't relate to structural problems include: Low energy, poor sleep (quality and/or quantity), difficulty concentrating, brain fog, mild shortness of breath, poor digestion, mild muscle weakness, hormonal imbalances, poor coordination and performance and even organ dysfunction The only way to know if nerve system dysfunction is occurring is to test for it – and that's exactly why we perform a comprehensive examination.
---
Can you be too young or too old for a NZ Chiropractic Examination?
---
We get this question often! There is NO age limit. Our youngest practice members are just weeks old and the oldest are nearing the one hundred years old milestone. The majority of spinal problems begin early in life, even as soon as birth in some cases. Our comprehensive examination can be performed at any age. Much like taking good care of your child's teeth, experts encourage all children have their spine and nerve system examined as soon as possible.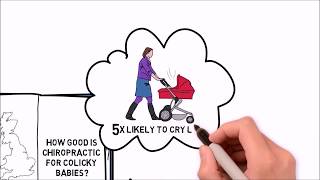 ---
What if I'm pregnant?
---
Not only is it safe to receive chiropractic care during your pregnancy, it is also highly beneficial. New Zealand moms find that getting checked regularly while pregnant is a great way to relieve the added stress on your spine with the weight gain. It is also important to maintain pelvic balance, which is often times thrown off as your belly grows and your posture changes. Besides making you feel better during pregnancy, getting checked regularly can also help control nausea and has even been linked to reducing the amount of time some women spend in labor.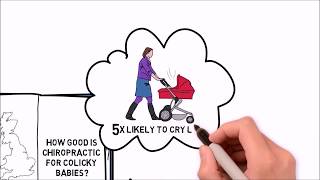 ---
How much is does it cost?
---
The investment for your examination is 115. This includes examining your balance, range of motion exam, coordination, neurological function, posture and spinal function. It takes time to proccess your results, in most cases practice members will have their report visit the day following their examination. Your report visit is included in your examination investment. Receiving adjustments is additional please ask for payment options.
---
What makes NZ Chiropractic Style different to other Chiropractors?
---
In short... many things! First of all the education our Chiropractors recieved is not avalible here in Germany. Dr. Andrew has completed a 5 year course focused purely on Chiropractic, this similar to the American Chiropractic programs. Did you know that The New Zealand College of Chiropractic is known as one of the best universities in the world to study a high quality Chiropractic education? If you are thinking of studying Chiropractic we are more than happy to talk with you about what is involved.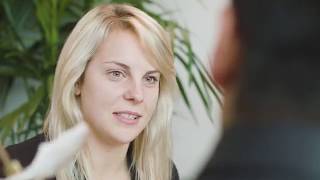 ---
---
We will always listen to you and give the highest quality service.
We will give you the most unique and empowering healthcare experience you have ever had.
We promise to care for all members of our community no matter how young or how old.
We will show you that your body is capable of more than you ever thought possible.
​
We will always listen to you and give the highest quality service.
We will give you the most unique and empowering healthcare experience you have ever had.
We promise to care for all members of our community no matter how young or how old.
We will show you that your body is capable of more than you ever thought possible.
​
Chiropraxis Raffelsieper
Praxisgemeinschaft natur 1
Carlsplatz 18
40213 Dusseldorf
Carlstadt
​
Tel: 123-456-7890